Posted July 10th, 2016 at 10:40 amNo Comments Yet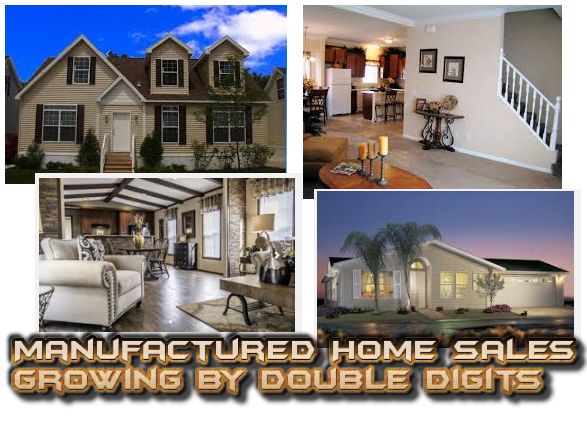 "We're always pleased to report growing new manufactured home sales."
– – M. Mark Weiss, President and CEO of the Manufactured Housing Association for Regulatory Reform (MHARR)
Washington, D.C., July 7, 2016 – The Manufactured Housing Association for Regulatory Reform (MHARR) reports that according to official statistics compiled on behalf of the U.S. Department of Housing and Urban Development (HUD), manufactured home industry production grew again during May 2016.
Just-released figures state that HUD Code manufactured home builders produced 6,780 homes in May 2016, a 16.9% increase over the 5,798 HUD Code homes produced during May 2015.
Total year-to-date manufactured housing industry production for 2016 now totals 32,570 homes, a 19.5% increase over the 27,257 HUD Code homes produced over the same period in 2015.
"We're always pleased to report growing new manufactured home sales. That's been close to a seven year pattern now," said MHARR President and CEO, M. Mark Weiss.
Manufactured homes today represent a range of homes from single-sectional, multi-sectional (aka 'double wides'), multi-level (eg: Cape Cod style and homes over basements) and other styles of homes that are built in an indoor, controlled environment which are transported and installed permenantly at the home owners desired location. Manufactured homes are built to strict federal construction and safety standards, regulated by the U.S. Department of Housing and Urban Development (HUD). The U.S. Census Bureau reports that manufactured homes are about half the price of similar conventional housing.
To see the full report by Matthew Silver, including a breakdown of the top ten states in manufactured housing and links to more information, click here. ##
(Photo credits: top right and left – HiTech Housing. Bottom left, Sunshine Homes, Red Bay AL, bottom right AZ Housing. Collage by ManufacturedHomeLivingNews.com.)
MHLivingNews.com and MHProNews.com are the leading trade publications for manufactured housing consumers and MH industry leaders, investors, public officials and policy wonks who want up-to-date lifestyle and business news.
Media Contact:
L. A. "Tony" Kovach
Publisher – MHLivingNews.com
Phone: 863-213-4090
Email: latonyk@manufacturedhomelivingnews.com.###
No Comments Yet