Posted March 16th, 2016 at 6:01 amNo Comments Yet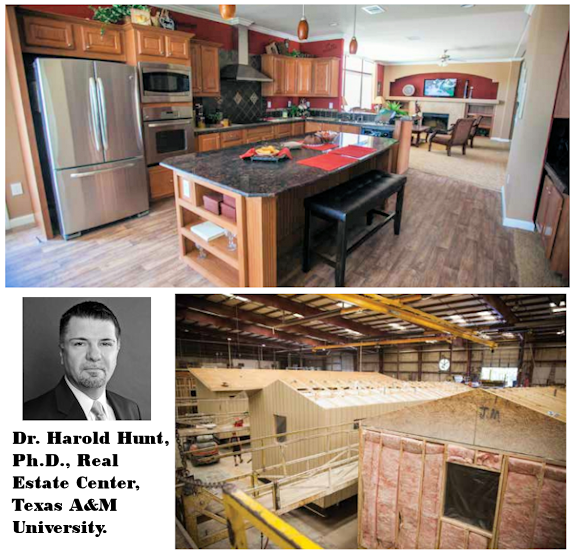 "We need to remove the shackles that the Dodd-Frank Act and the CFPB rules have placed upon our industry."
— Dick Jennison, president and CEO of the Manufactured Housing Institute
"They are ending up paying more for rental housing than they would end up paying by actually purchasing a lower-cost home."
— Sen. Bob Corker, R-Tennessee
"That doesn't sound optimal from anybody's standpoint… We should be thinking about whether the (lending) thresholds are exactly right."
— Richard Cordray, director of the Consumer Finance Protection Bureau
LAKELAND, Fla. March 14, 2016 — It isn't often that stakeholders come to agree on any issue, much less one as controversial as the affordable housing crisis that has robbed many Americans of their dreams of home ownership.
Yet federal officials, industry leaders and financial experts have found a rare consensus in the role of manufactured housing as a solution — a "vital solution for folks of modest means," according to Julian Castro, head of the U.S. Department of Housing and Urban Development.
The Impact of Lending Restrictions on Manufactured Housing offers a brief but powerful glimpse into the remarkably diverse voices who have weighed in on manufactured homes (MH) as a solution to affordable housing, and who also seem to clearly grasp the problems posed by misguided regulations.
Access to credit is being denied to those who would have qualified prior to current CFPB regulations; that dampens sales, which reduces resale values, says Marty Lavin, an expert on MH lending.
"We're taking away the free choice of people without good cause." Lavin says.
The cascade of effects unleashed by the implementation of Dodd-Frank, which Barney Frank said at one time was never meant to be applied to manufactured homes, rends the very fabric of American life.
The impact is felt by prospective buyers of modest means, who cannot find financing; and by more affluent home owners who are ready to step up to a new home, but who all-too-often cannot sell their older MH unless they can find a cash buyer.
This, in turn, suppresses new manufactured home sales, hurting not only retailers, but also employment for tens of thousands of workers who would otherwise find work crafting new homes.


The extraordinary chorus of consensus, as documented in this high-impact video, raises perplexing questions about the baffling resistance to removing the roadblocks that stand in the way of homeownership for thousands of Americans.
Hear what all sides have to say about The Impact of Lending Restrictions on Manufactured Housing
here.

##

(Photo Caption. Dr. Harold Hunt, Ph.D, with the Real Estate Center at Texas A&M University has done studies on the affordability and energy savings found in today's manufactured homes. Dr. Hunt explains, "These are not your grand-father's trailer house." A residential style multi-sectional home is at the top, bottom right are single sectional manufactured homes under construction in an indoor production center. Building indoors is one of the ways that costs are saved without sacrificing quality or safety. Photo collage credit – The Real Estate Center, Texas A&M.)
MHLivingNews.com and MHProNews.com are the leading trade publications for manufactured housing consumers and MH industry professionals/investors who want up-to-date lifestyle and business news.
Media Contact:
L. A. "Tony" Kovach
Publisher – MHLivingNews.com
Phone: 863-213-4090
Email: latonyk@manufacturedhomelivingnews.com.###
No Comments Yet